AMC Discord Channel:  http://discord.gg/snW79Jy
Visitors or interested parties can also get a limited view of our private Forum Homepage Holosite:  http://amcforumhomepage.proboards.com/
AMC-Recycling is the main recycling and resource re-acclimation subsidiary of the Alliance of Mercenary Consortiums [AMC]. Our vast Fleet of GRZ-6B Salvagers and Recycling Bulk Freighters loaded with gigantic Recycling Droids handle all possible recycling needs in AMC controlled territory.
While these entities are not for hire to the general public, AMC-Recycling does hold multiple Deep Space Recycling Hubs which are equipped with some of the newest and most sophisticated technologies available, all housed in cutting edge Recycling Stations. Each of these Recycling Hubs are strategically placed near several Asteroid Belts in which interested parties can engage in Deep Space Combat against Bandits. There you can decide whether you wish to disable and capture the Bandit Ships or destroy them into Wrecks that can then be easily hauled to the nearby Recycling Hub for conversion to Raw Materials that will then be loaded onto whatever freighter you wish to carry them away in.
Please contact Recycling Magistrate Sophie Blaster for more information about renting these Deep Space Combat and Recycling Hubs.
AMC-Recycling is a "closed" Faction as its membership is drawn from the membership of the Alliance of Mercenary Consortiums [AMC]. Interested parties should feel free to join AMC and then assignment to our Recycling Division can be made upon graduation from AMC Training Academy or upon completion of our screening process to bypass our Academy System as would occur for all qualified and experienced members of the Galaxy.
Interested parties may also temporarily Faction Hop to AMC-Recycling if they wish to utilize their own equipment for their own recycling needs. Please contact Recycling Magistrate Sophie Blaster directly if AMC-Recycling can be of service to you in this capacity.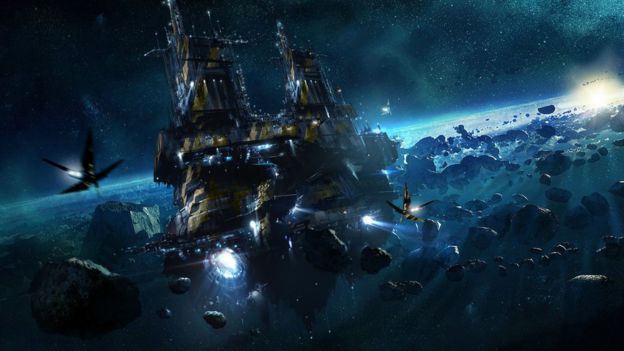 AMC-Recycling...we get it done!