As a lot of you might know, I'm the owner of "-Jefferson's Artwork PLUS!-", I often use HTML files to edit my thread before putting them on my actual thread.
On the HTML document, it looks like this:
Note that there's no gap between the tables...
When I preview it in my actuall thread, I see: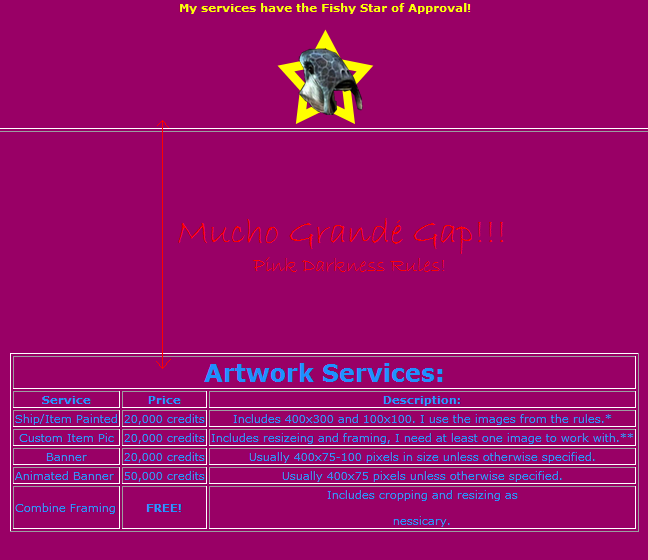 Note, that pink Darkness rules. And that the gap there is very large, it doesn't only happen between two tables, it'll happen even if there's no other thing other than the table in the thread.
Is there a way to remove the gap?
____________