Ord Cantrell, Fath – Due to a malfunction in the programming of Cortex, BD-3000 protocol droid, and newscaster of the latest issue of the Cantrell Chronicle, the Provost provided a minor addendum to the publication, specifically related to the article referencing the Gilded Rose Auction House.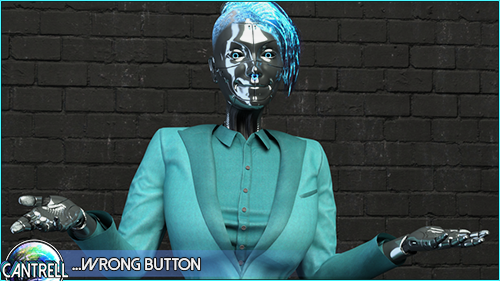 My circuits malfunctioned, I will report to maintenance.
Provost Lara Navos issued the following statement: "You give a droid an ounce of trust and avoid the micro-management, and something like this happens. The article transmitted by Cortex stated, 'The Cantrell Conglomerate recognizes the Gilded Rose Auction House as an affiliate.' While Conglomerate members do indeed volunteer their time assisting the Falleen Mishka Sorokin in conducting auctions and other events, the Guilded Rose remains owned by Ms. Sorokin and the Kornova Corporation. The droid meant to state that Cantrell sponsors the auction house through those that volunteer."
"For anyone concerned, no, the BD-3000 known as Cortex will not be disintegrated, wiped, or sold to tinkering Jawa's; it will soon be delivered to GeGe, a Besalisk who operates a droid maintenance business within De-Purteen to have the programming issues rectified. Until then, Cheeto or Wheels will handle communications moving forward."
Attendees to the announcement observed Lara escorting the BD-3000 droid away, who still managed to let everyone in attendance know of the Faerytail Family's irrelevance and to laugh at their expense. Attendees also observed Lara giving the protocol droid a swift kick to its mechanical backside before it left the stage.
This concludes the addendum transmission from the Provost. The next issue of the Cantrell Chronicle will be published around day one hundred and ninety of the twenty-third galactically recognized year, barring any unforeseen circumstances.